Chaos on CatNet
Sequel to Catfishing on CatNet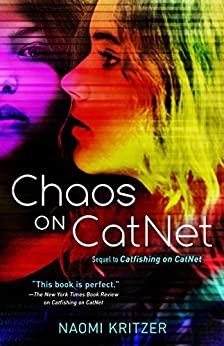 Hardcover, 320 pages
Published April 26, 2021 by Tor Teen.
It takes an AI to catch an AI in Chaos on CatNet, the follow-up to Naomi Kritzer's award-winning near future YA thriller.
When a mysterious entity starts hacking into social networks and chat rooms to instigate paranoia and violence in the real world, it's up to Steph and her new friend, Nell, to find a way to stop it—with the help of their benevolent AI friend, CheshireCat.